Saving energy, cutting costs
Choosing replacement windows or doors in uPVC helps to make a home more energy efficient and reduces heating costs. Not only that, REHAU's highly durable uPVC window and door systems combine outstanding standards in energy efficiency and performance.

Windows are now assessed with an easy to recognise A-G energy rating, similar to that used on household appliances like fridges, dishwashers and washing machines.
Windows manufactured from REHAU systems can proudly display the Energy Saving Recommended logo because they meet the highest A-C ratings (further information is available at www.bfrc.org).
REHAU's uPVC windows, when installed with the appropriate glazing unit, also comply with the latest building regulations and score highly on the energy assessment needed should you wish to sell your home.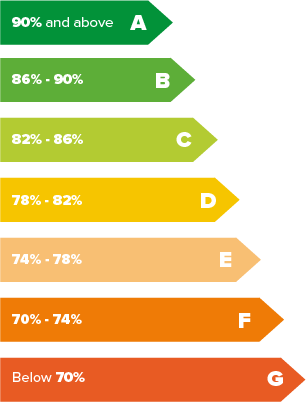 ---