Stable Doors
Stable Doors provide a charming entrance to the home and the style make them ideal for cottages, terraces and older properties with character. 
Our stable doors offer a fully operating split system and a tilt and turn system on the top half. As with all our doors a wide choice of colours, door furniture and locks are available.
We are happy to help with your requirements.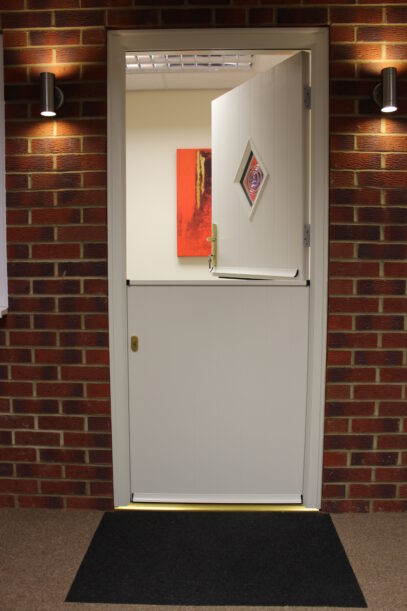 Stable doors are unique
The stable door allows for maximum light and ventilation without the need for opening the whole door. In the summer, the top leaf can be opened to let in light and fresh air, whilst the bottom leaf can be locked to keep children and pets safely inside.
*Please note that uPVC stable doors are not a standard product and are only available on request. We recommend a full operational explanation be provided to the homeowner at point of sale to avoid mis-selling.

Features
Tilt & Turn style, 3 hinges (front or back door) or

Top and Bottom style, 4 hinges (back door only)

Hook lock system

Range of colours available

Wide choice of furniture