Teambuilding Event
August 19, 2022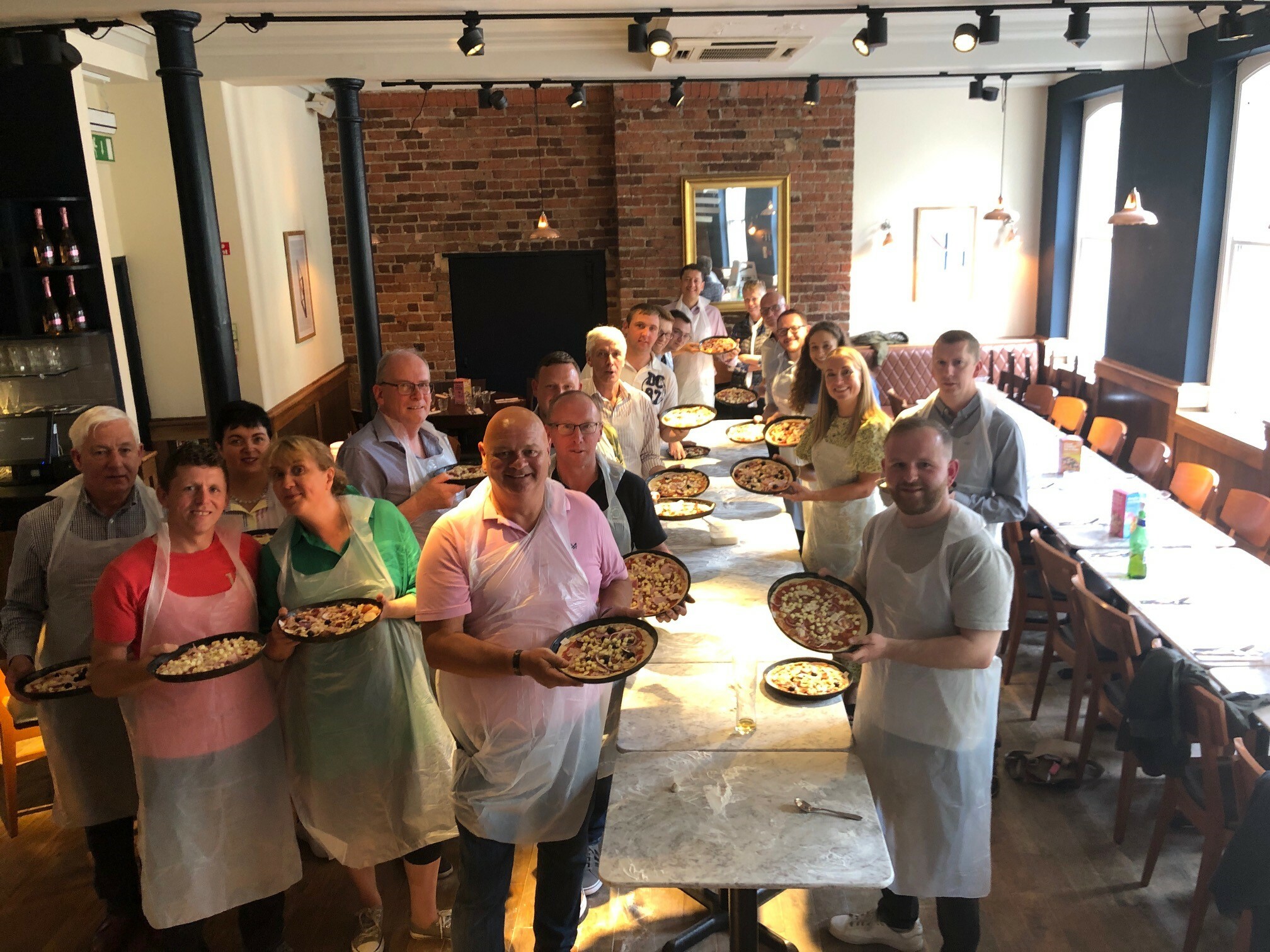 Windowmate took part in a Pizza Making team building event in July.
Thomas McAllister from Windowmate South Belfast was awarded the wooden spoon for worst pizza maker while Ken McTaggart from our Fermanagh branch won a prize for the best- well done 👏 🥄 🍕 🏆.
It was the taking part that counts of course and it was a great way to spend the afternoon with our colleagues from each of the NI outlets.