Well done Alistair
May 12, 2023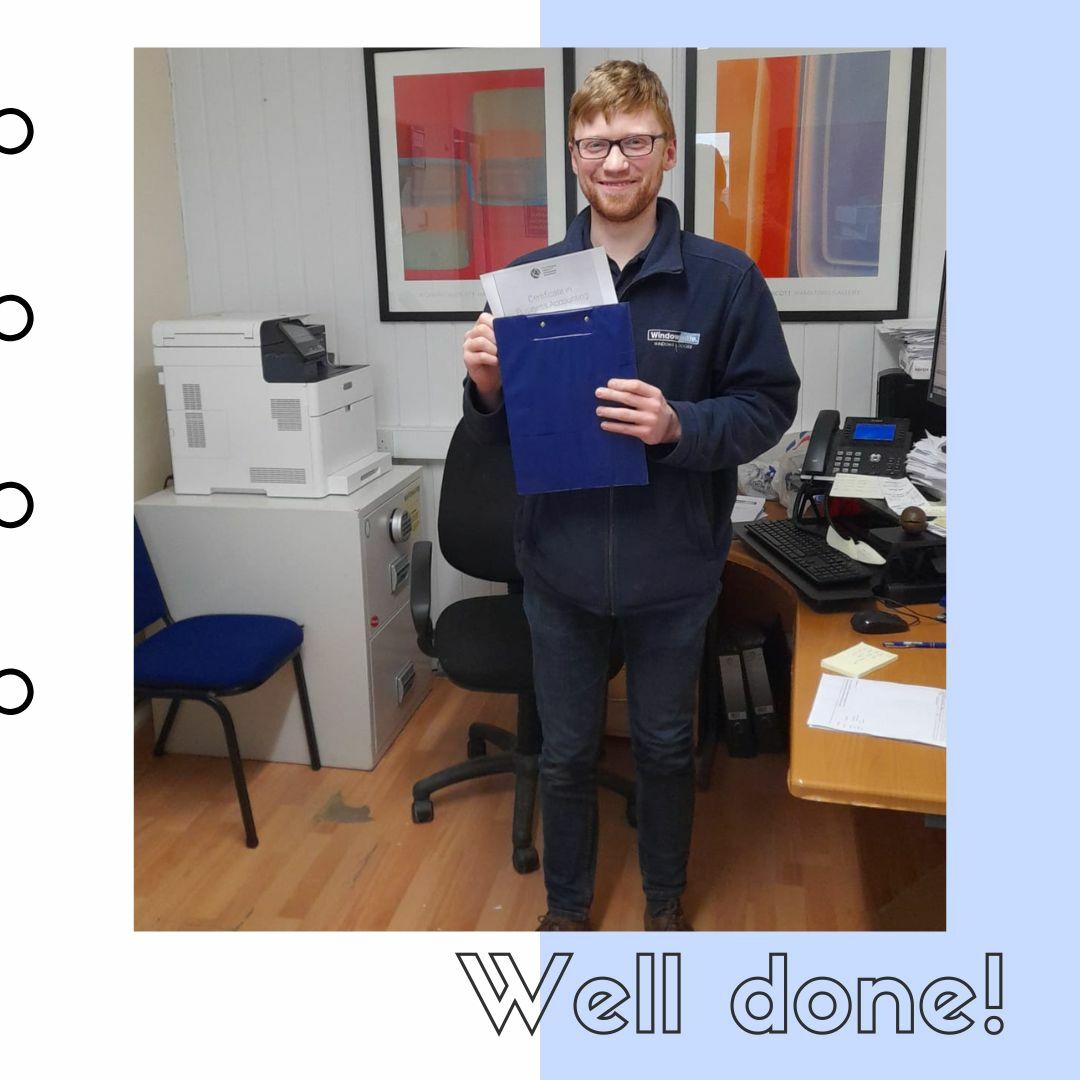 Alistair Bissett joined Windowmate East Belfast in April 2021 as an Admin Assistant. He showed a great aptitude for numbers and accounts and commenced studying for the CIMA Certificate in Business Accounting in March 2022.
Alistair has now achieved this qualification, all in the space of 14 months!
Alistair is now going on to studying for his professional qualification, no doubt he will have the world at his feet.
Another great example of internal development within the Gaffer Group.